Rooms designated as common spaces are not typically reservable. For areas that can be reserved, see our Meeting and Event Spaces.
The Campus Market is located on the ground floor, beneath the Blue Room. It offers snacks and beverages, among which are locally sourced milk and cage-free eggs, organic nuts and snacks, and a selection of gluten-free items
Cohen Family Piano Room (Room 034)
The Cohen Family Piano Room is home to an upright piano and sofa for practice/recreational use.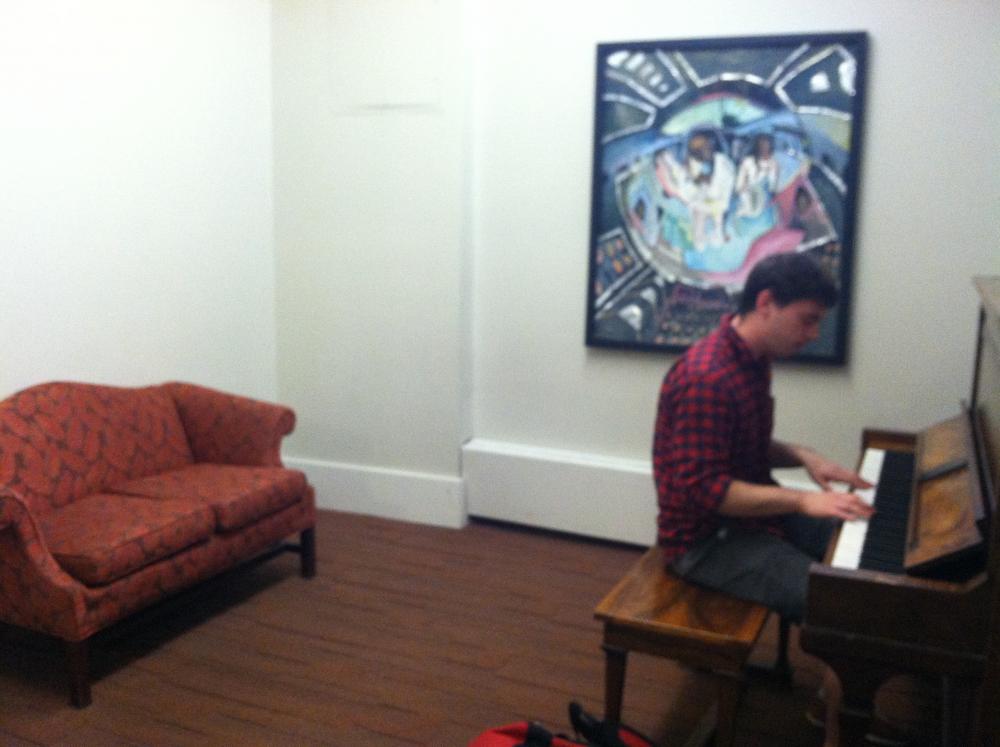 Sonenshine Meeting Room (Room 033)
The Sonenshine Meeting Room has a conference table and seating for 6 people.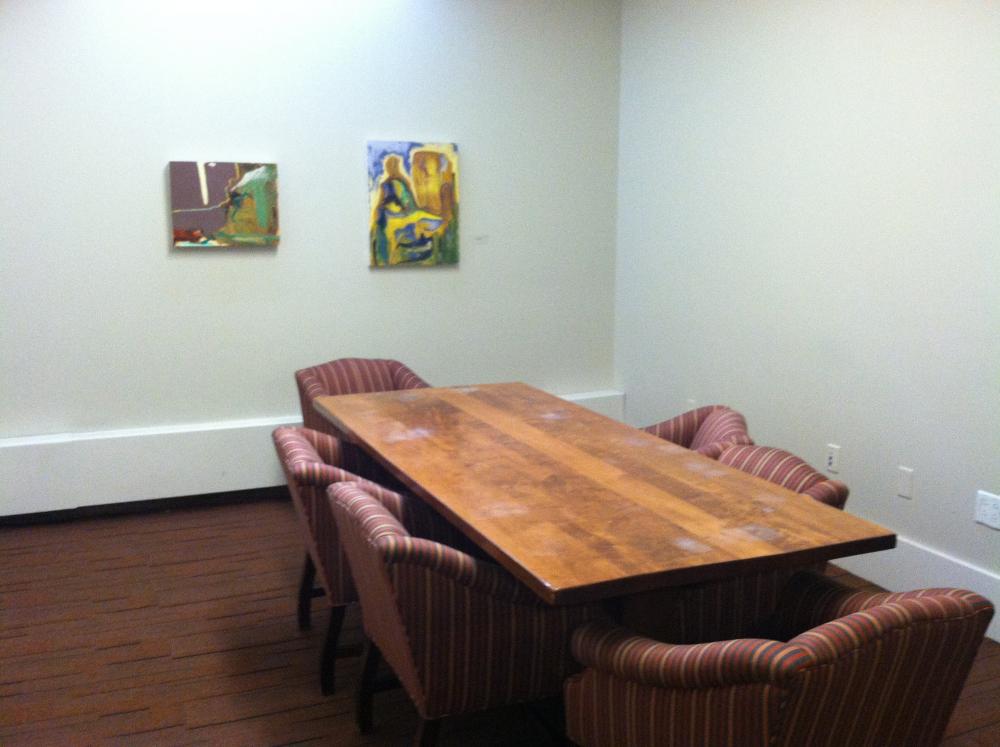 The Lower Lobby Art Gallery
The Lower Lobby Gallery is located on the basement level of the Stephen Robert '62 Campus Center directly off of the arch. This gallery is ideal for small student exhibits.
Can be reserved for one week at a time (extensions may be granted on a case by case basis).
The gallery can display art as well as the visual components of academic or student group projects. 
The use of the space is open to Brown undergraduate, graduate, and medical students only.
To request use of the lower lobby space, please e-mail marisa_fortney@brown.edu.
We recommend that you submit your request at least 3 weeks in advance of your desired installation date to allow adequate time for proposal review and planning. Please also be mindful that fire safety regulations may impact the feasibility of your proposal in this space.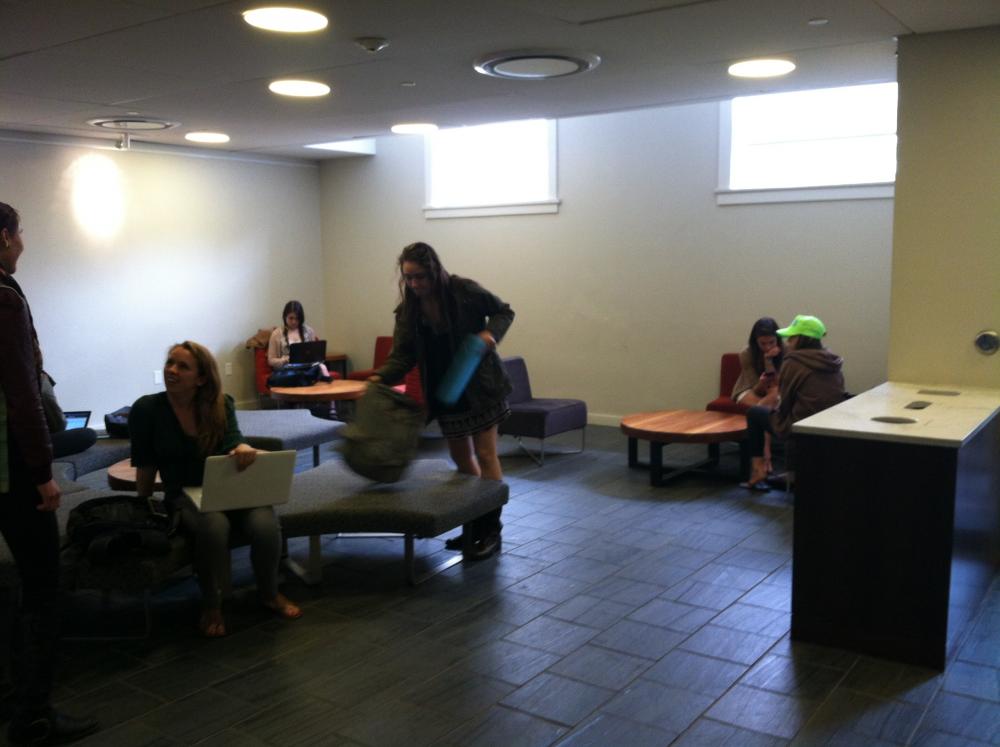 The Young Arcade (Room 011)
The Young Arcade is a lounge area home to our two billiard tables. This room has lounge furniture and bistro tables with seating available around the room.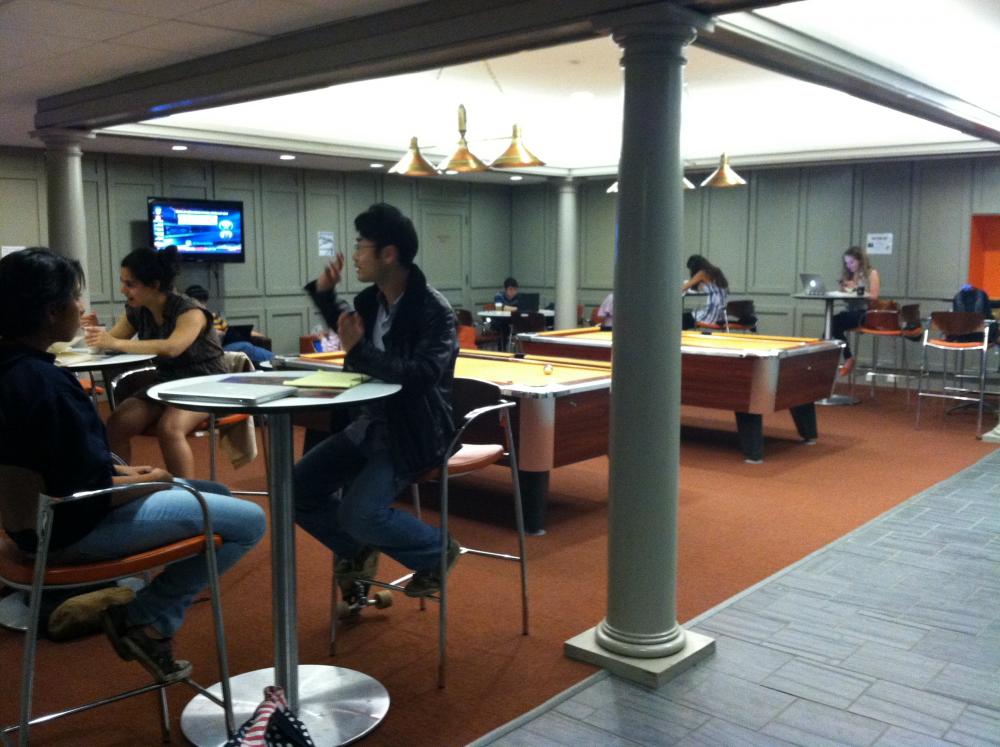 The Blue Room is our Campus Center cafe. It serves great hot breakfast, lunch and dinner options, plus sandwiches, salads, bagels, pastries and fairly traded coffee to go. The cafe is a wonderful hot spot for impromptu social gatherings. The space is furnished with couches, cafe tables and booths. Restoration funded through the generosity of Donald L. Saunders '57 and his wife, Liv Ullman, Hon. 88"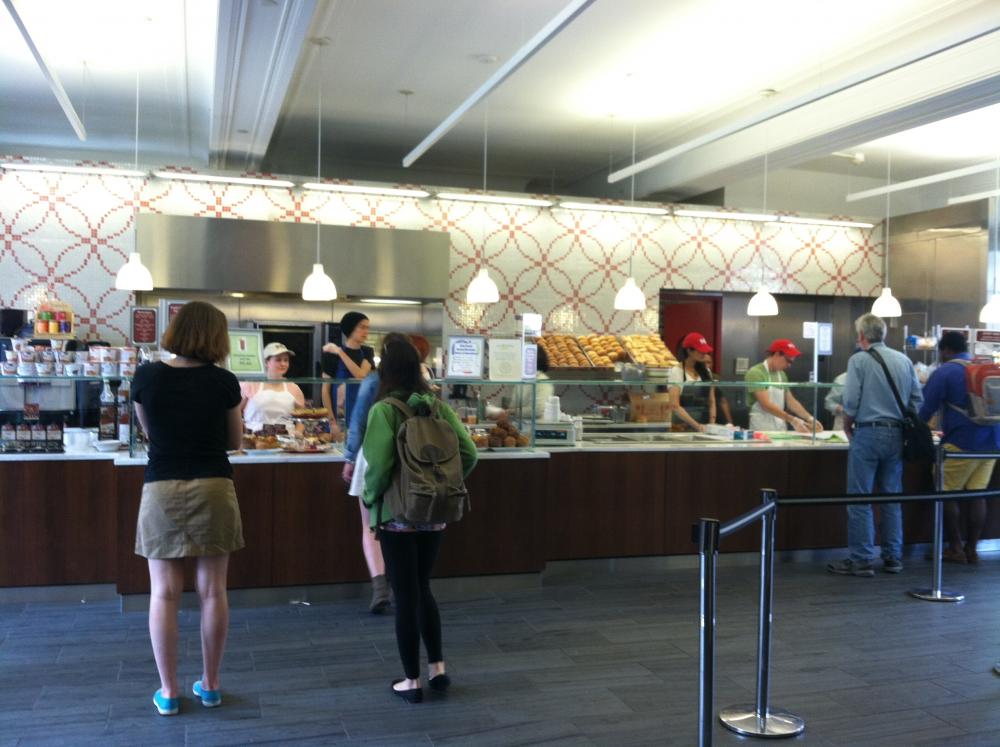 The Overlook Lounge (Room 121)
The Overlook Lounge has glass walls with a view of the arch and main green. Lounge seating with coffee tables are available for eight people.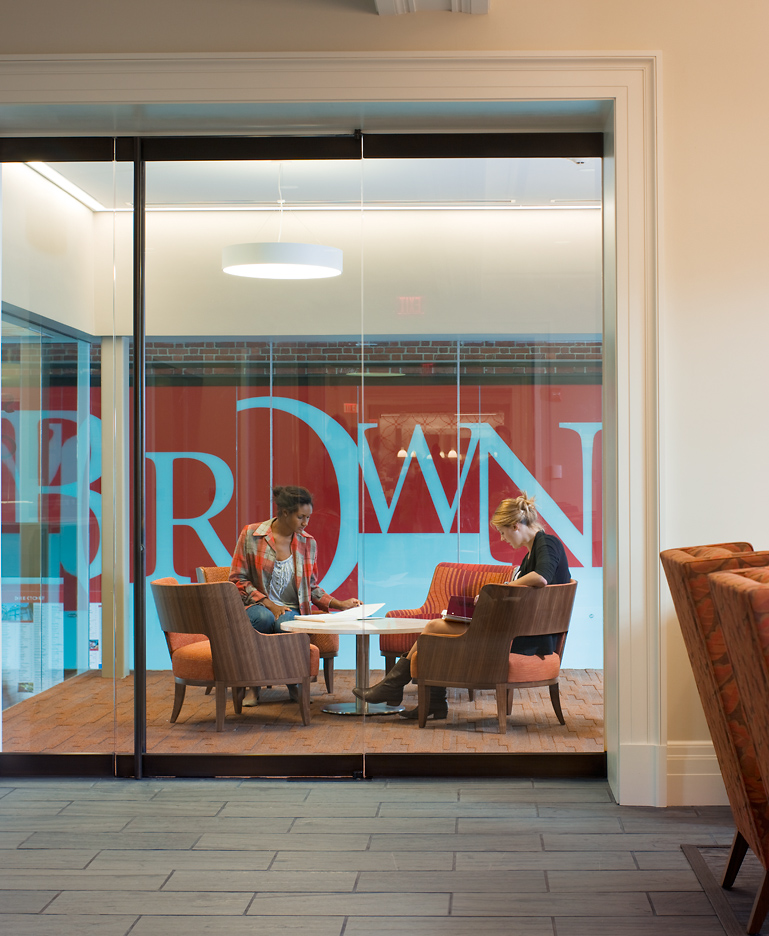 The Sholem Family Lounge (Room 125)
Located across from the Welcome Center, the Sholem Family Lounge offers comfortable seating with coffee tables. It is also home to our grandfather clock.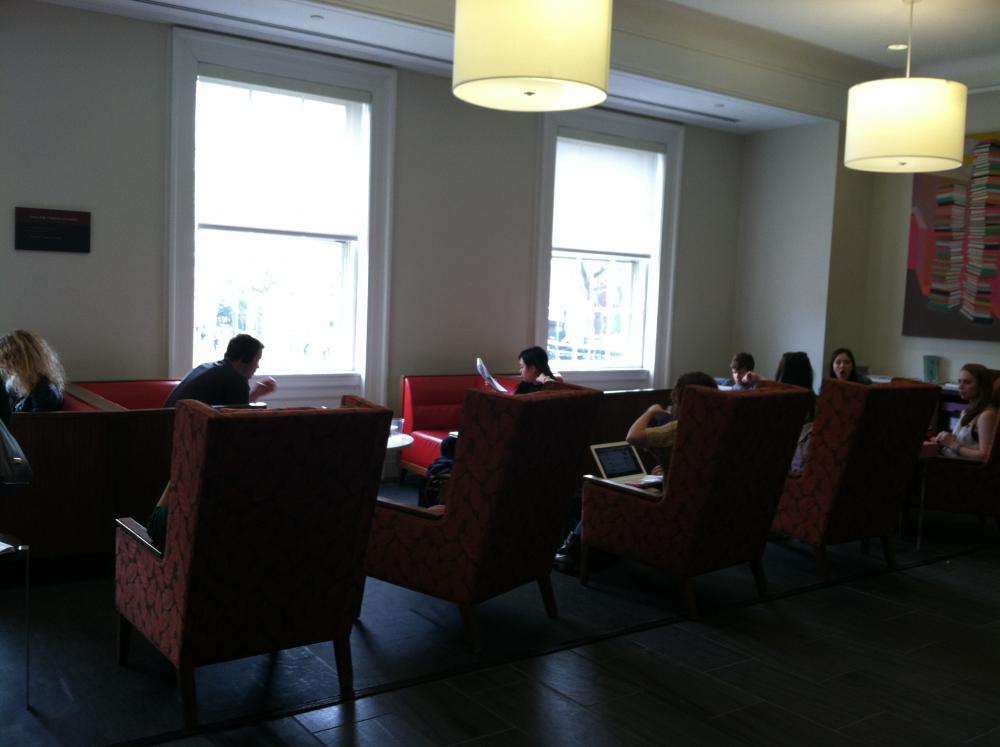 Samuel Robert Meeting Room/RUE Student Lounge (Room 301)
Currently this space is only available to RUE students, and serves as a private study space and lounge. To gain access to this room, please see below for key information.
Accessing the RUE Student Rooms
The rooms are keyed alike, and there is a lockbox outside of 305 that contains the key.
Please note that these rooms are reserved for use only by RUE students. The lockbox combination is shared only with these constituencies and must not be made available to other students.
This lockbox holds one copy of the key that we all have to share, so please return it as soon as you open the room you are using and please be sure to lock the room when you leave.